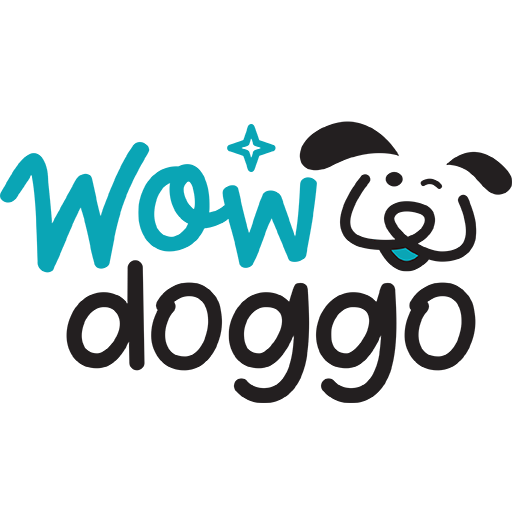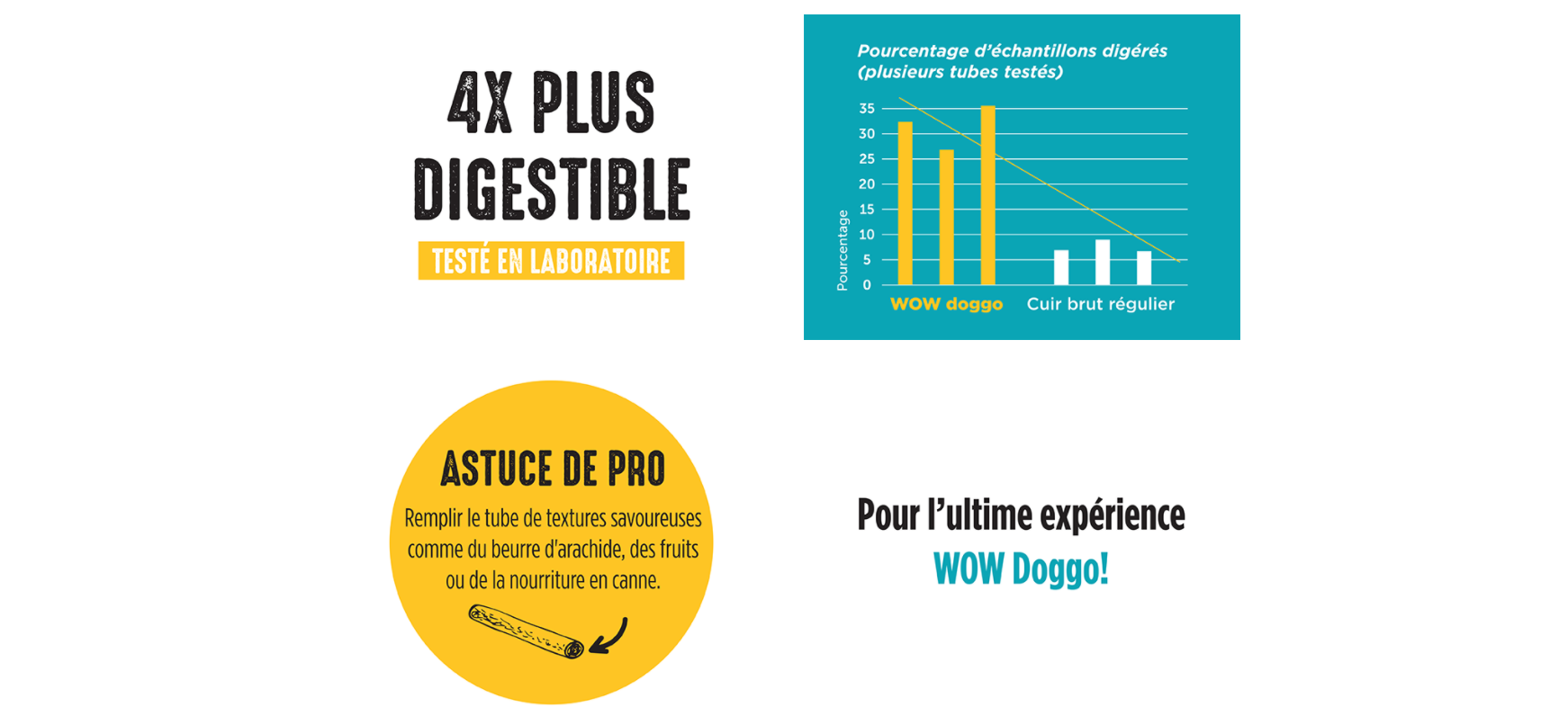 Les questions fréquentes
En quoi les gâteries dentaires Wow Doggo sont-elles différentes des autres produits de mastication ?
Les gâteries Wow Doggo ne sont pas seulement délicieuses, elles sont basées sur une digestion facile, des propriétés dentaires éprouvées et une variété de saveurs délectables. Avec l'union de ces trois éléments, nous avons la formule gagnante pour rendre tous les chiens du monde heureux tous les jours!
La forme ovale a été conçue pour offrir une surface à fort impact, améliorer les performances de mastication et surtout éviter tout dommage à leurs dents. Wow Doggo contient de la luzerne, une saveur de vanille et un extrait de thé vert qui aident à prévenir la mauvaise haleine.
Comment sont fabriqués les Wow Doggo ?
Combien de Wow Doggo puis-je donner à mon chien par jour ?

Collection:


WOW DOGGO
The story of Wow Doggo begins with the desire to give our four-legged friends the best dental treat they deserve.
It is thanks to the expertise of Canadian universities and numerous laboratory tests that Wow Doggo was born and is today considered THE innovative solution in the world of dental treats. Too many treats on the market are difficult to digest and lead to complications that require a trip to the vet. The foundations of Wow Doggo were based on easy digestion, proven dental properties and delectable flavor declination.
With its three elements combined, we have the winning formula to make all the doggos in the world happy every day!